As a fresh batch of college graduates enter the market, we're seeing the usual spike in resume submissions and job inquiries.
I want to tell you how to write a killer email that gives you the best shot at getting a job. This post is focused on new graduates looking for a job at a commercial production company (because that's what we are!), but the strategy is universal for most any creative job.
The Good News
The good news is that production companies are constantly looking for talented, creative people to work with. Why? Because it helps us make great content, which ultimately adds to our bottom line. It's a business!
Without creative people generating the very best creative ideas, we can't be competitive, which leaves us dead in the water. So: we need you. We're looking for the best of the best of the best. With honors! (Actually, where you went to school doesn't mean as much as you might think, but I'll get to that.)
Now, for the not-so-good-news...
Production Companies are Small
According to the Small Business Association, a company with 250 employees or less in the United States is defined as a small business. Which means most all production companies are small businesses. Even the big league production companies like Hungry Man and Smuggler are relatively small enterprises.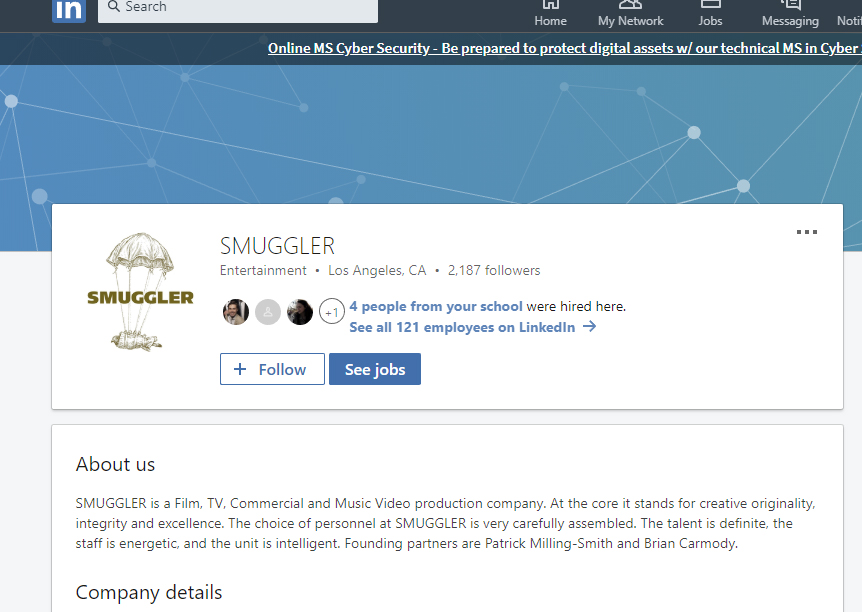 Smuggler's LinkedIn page says they have 120 employees at their Los Angeles office. The average size production company is even smaller.
We aren't big bloated corporations; everyone is essential. We aren't looking to fill an employee quota (though some may have intern quotas). The competition is fierce. There's no room for dead weight. You need to prove yourself valuable.
So Be Valuable
You need to stand out by showing and telling how you can offer real value to a production company. This may be on a freelance basis at first.
So, how do you do this? Offer to solve a problem to get your leg in the door.
"I noticed you don't post to Twitter very often - I can post relevant and interesting things for you."
"I noticed your team doesn't have a company photo - I can take one for you."
"I noticed you don't have documentary-style ads in your portfolio - I can direct and edit those for you"
Actually, all of these things are real needs we have here at Gruber Pictures (hint hint). But with a little research, you can find ways to be valuable to any production company.
Simply: it's offering help instead of asking for a job.
Research Your Audience
The person reading your email is probably creatively-minded. Creative folks enjoy novelty, which means...
Do not send a form email.
Please don't. It's a waste of both our time. Sending one makes it obvious that you didn't do even a tiny amount of research about the company and you're blasting out emails indiscriminately. Form emails go in the trash.
A typical form email we get looks something like this:
Dear Gruber Pictures,
I recently graduated College where I studied film. I like your work which seems like an ideal fit for my skills. If you have an opening...
Stop right there!
Do some research about the company's philosophy and reference that. Watch their stuff. Then mention one specific or remarkable video/ad/campaign by name. Showing authentic interest goes a long way.
Make Your Own Stuff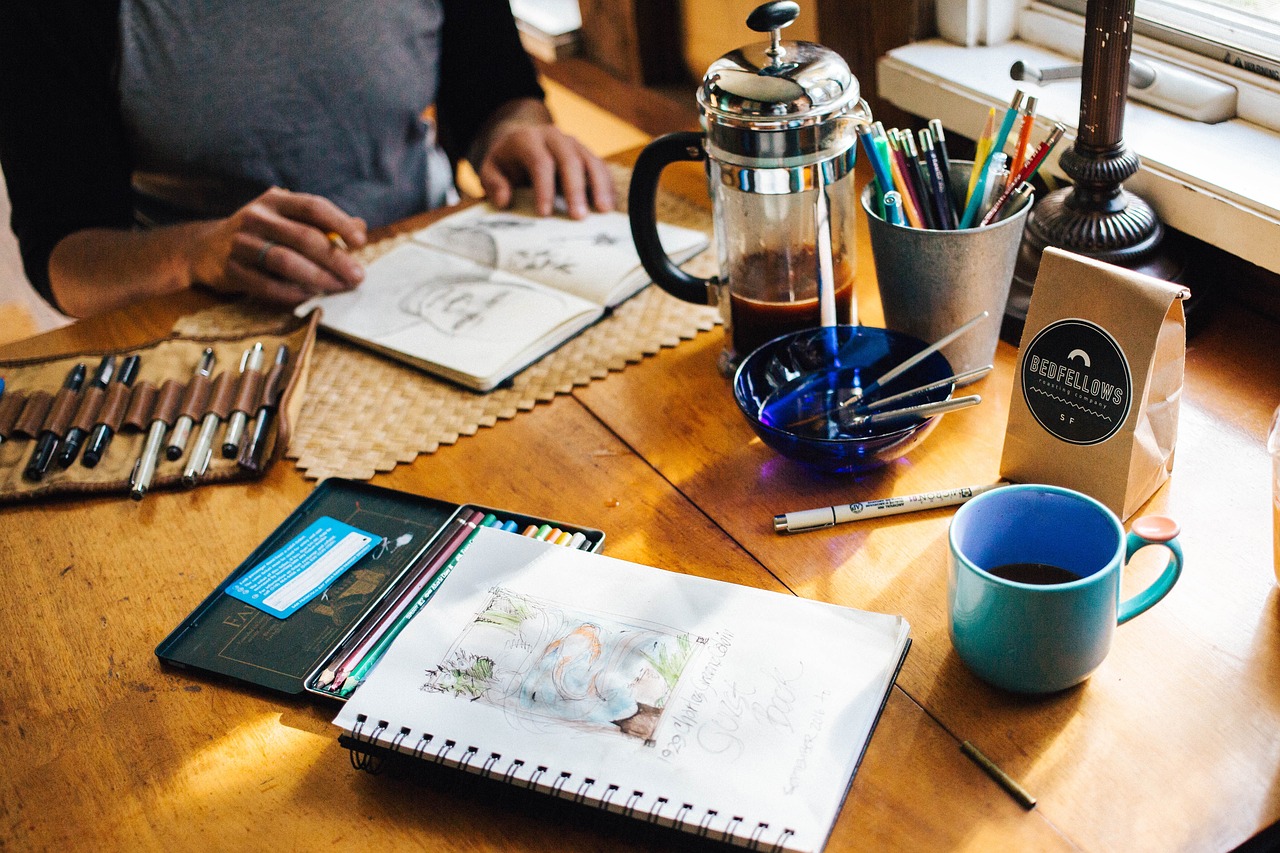 When I'm looking to hire crew, even if it's just a production assistant position, I look for people who make their own stuff.
Pointing to your own projects shows you have passion, skills, and initiative.
If you're a cinematographer, you're shooting photos and making your own personal video projects. If you're a storyboard artist, you're drawing your own characters and stories.
If you make your own stuff it shows you're not waiting around to practice what you want to do.
Skillz
Don't just write a laundry-list of skills, especially the cliched ones: "I'm a hard worker, fast-learner, team-player". We'll be the judge of that!
Point out the most meaningful creative skills and say how you'd deploy them for us.
For instance:
"My experience in After Effects could be useful to you. I'd be glad to tackle rotoscoping and clean plate creation to speed up your VFX edit process."
You want to offload tedious editing work? This is music to editors ears. Hired!
Can you record Foley AND create motion graphics? We are big fans of multi-hyphenated creatives. As I mentioned previously, many production companies are lean and operate like startups. So if you can be useful in multiple ways, that's a big plus.
Experience Over GPA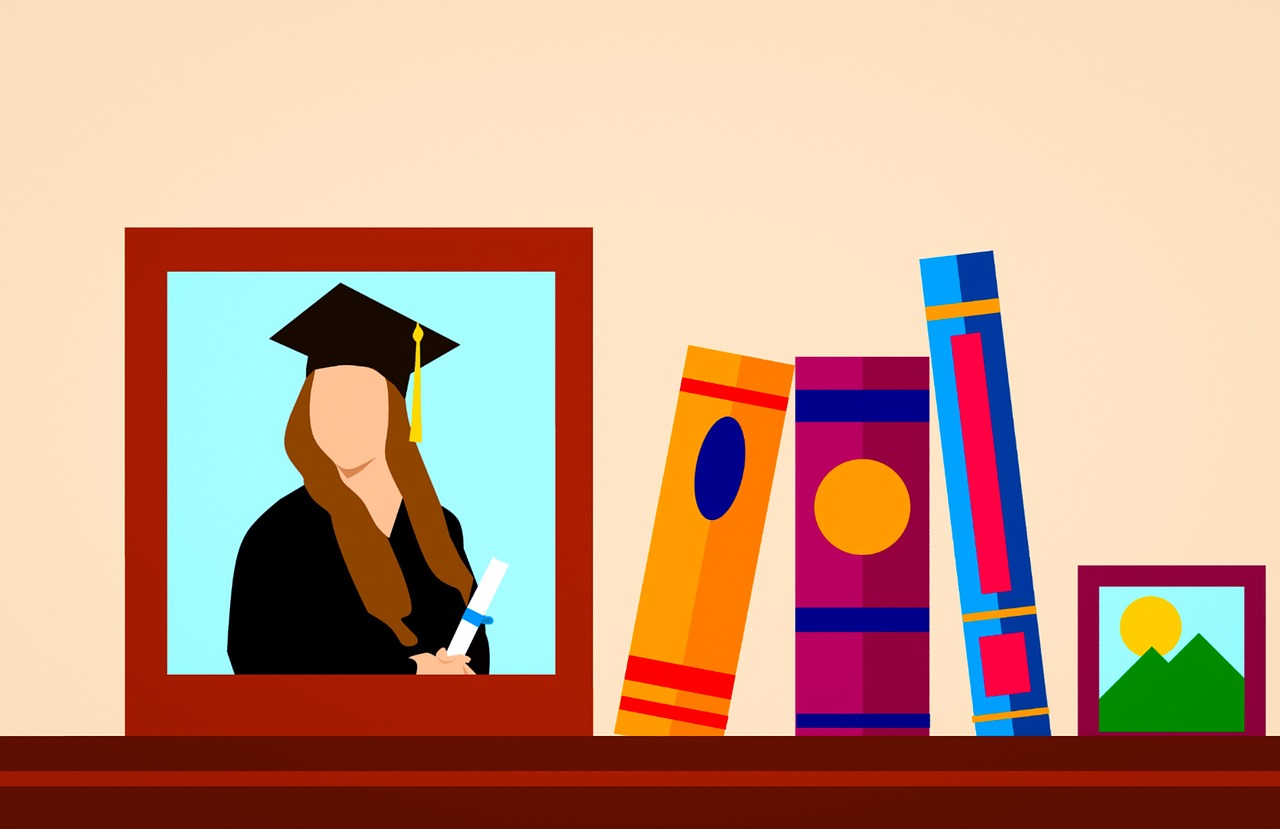 I care more about your experience than where you went to school. I'll take a candidate that went to community college and has a few short videos to their name over a 4.0 Tisch grad with none.
Put together a portfolio or reel. It can be as simple as a standalone Instagram account. Or get a free Vimeo account which lets you make a custom video/portfolio page. If you've got the money I recommend setting up your own website, but it's not necessary.
Eventually You'll Get Lucky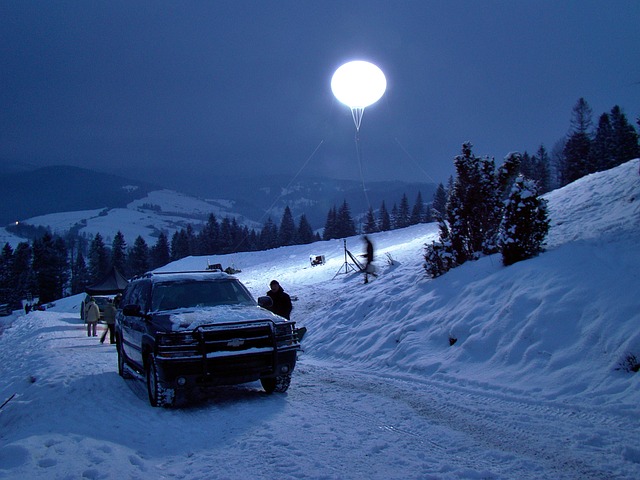 Listen, don't expect too much from a single email. It's the cheapest form of communication. But if you can make an impression (not send a form email!) and get eyeballs on your work, you'll have a much better shot.
Sometimes you get lucky. I remember right out of film school a buddy reached out to a production company that happened to need a PA the next day. He got the gig, and the next morning he was on set staring Russell Crowe in the eye, shooting an EPK for his film.
He made an impression, did a good job, and they hired him for more work. That's how this industry works.
So best of luck. And if you have any questions, I'll be happy to answer them below.