The dine-in cinema chain Alamo Drafthouse has just announced it's opening a video rental shop called Video Vortex. It'll be located inside the lobby of the theater chain's downtown Brooklyn location. For many nostalgia geeks, this is exciting news!
"But video rental stores are dead!" you shout into your screen.
You're absolutely right. The Blockbusters of the world are long gone. Nothing will pry couch commandos from their Netflix, Hulu, HBO and VOD libraries. But Alamo isn't after the mainstream consumer — they're after the 80s nostalgia geeks and cinephiles.
Have a look at the Video Vortex website for Pete's sake!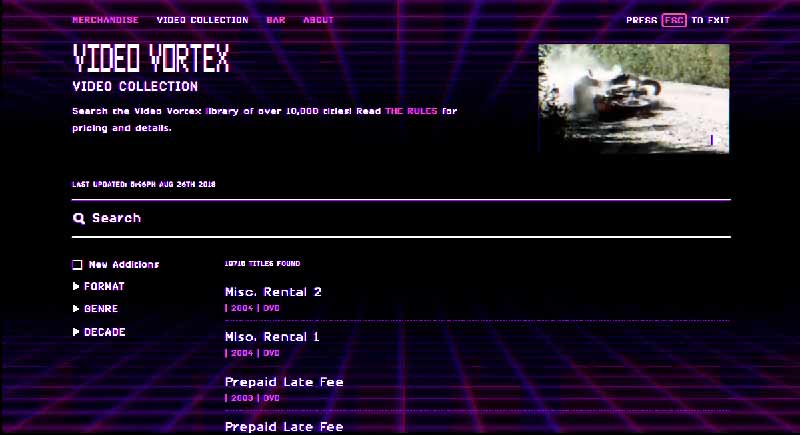 In the Business of Offering an Experience
This kind of horizontal integration makes complete sense. The overlap between Alamo cinema-goers and potential renters is easy to see.
They attracted their loyal cinema customers with curated series, quote-a-thons, themed food menus, and strict theater etiquette. Video Vortex is just a natural extension of that niche experiential strategy.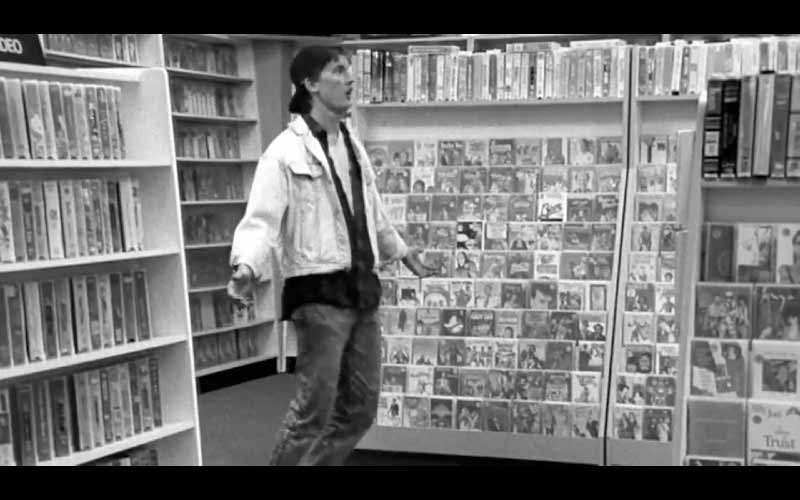 In the good old days, renting a movie was an event. "Make it a Blockbuster night" has romantic appeal in a world of virtual fatigue.
As someone who still loves Blu-rays, it doesn't get any better than interacting with an encyclopedic video clerk, browsing a physical selection of current and rare DVDs and Blu-rays (some costing as much as $200 if you fail to return them), and exchanging approving nods at fellow enthusiasts' picks. It's the same tangible appeal that attracts record heads to vinyl shops.
Also, for now, physical discs are still the only way for cinephiles to get their behind-the-scenes and DVD extras fix.
Location is Key
Few people will travel across town to go there. But if you already happen to be at the Alamo... waiting for your movie to start? Check out our on-premises video rental store! Just getting out of a movie? Hey - why not rent one tonight to ease your Monday blues tomorrow? Also, did you know we have snazzy merchandise? When you return, catch the latest Marvel flick!
I can see Video Vortex becoming a haunt in the way I had hoped Metrograph would.
Interestingly the Video Vortex website forwards to videovortex.com/brooklyn. Perhaps there are more locations to come? (edit: looks like Raleigh is getting one). I can dream of another location popping up closer to Williamsburg/Greenpoint.
It's a Bonus, not a Replacement
Video Vortex will complement VOD, not compete with it. Film Struck subscribers and Video Vortex can coexist, peacefully. With their own distribution arm now, even if the video rental shop ends up being a loss leader, Alamo Drafthouse appears to be strategically gobbling up more slices of the film industry pie. I like what I see!